Advanced Treble Honor Choir
(Grades 7-9)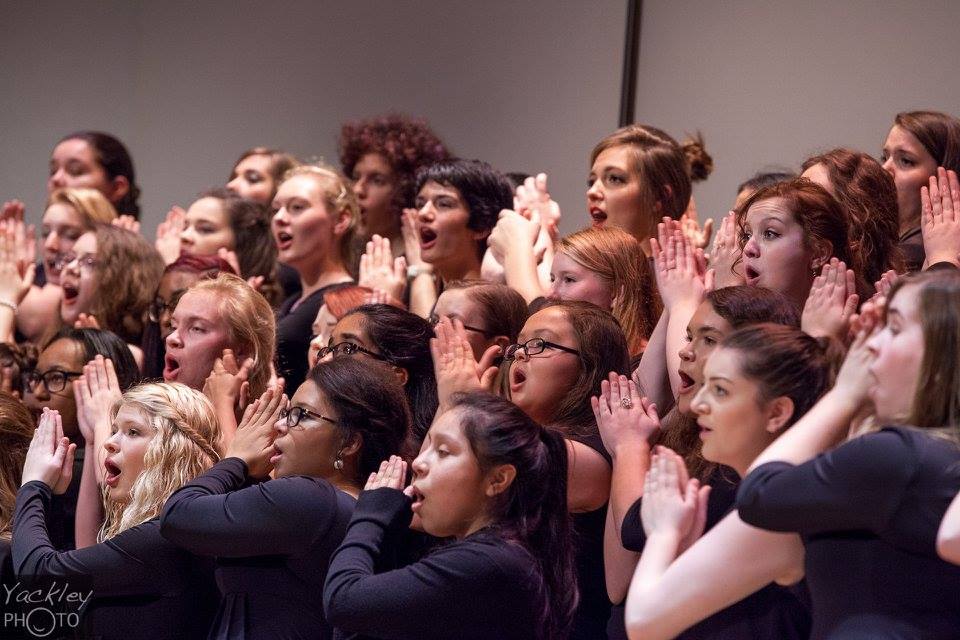 About the Choir
The Advanced Treble Honor Choir (ATHC) is an auditioned honor choir for girls in grades 7-9 who sing soprano or alto.
Financial Assistance Opportunity
A scholarship initiative was introduced at last year's regional "Lift Every Voice" conference which made possible the participation of singers from communities and institutions that have been historically under-represented in regional honor choirs. Students who attend a Title I School, receive free/reduced-priced lunch or receive other need-based scholarships are encouraged to apply for this program as part of the audition application. Following audition acceptances, a panel of adjudicators will identify two singers from each state to receive honor choir scholarships to help defray the cost of registration, travel, and lodging expenses.