Advanced Treble Honor Choir
(Grades 10-12)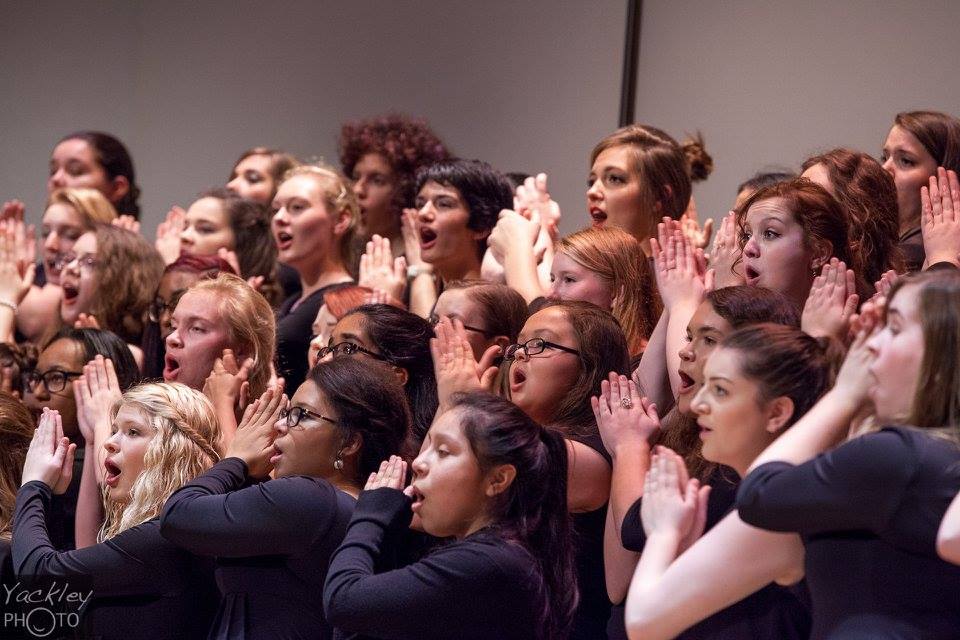 About the Choir
The Advanced Treble Honor Choir is an *auditioned honor choir for singers in grades 10, 11, and 12 who sing soprano or alto.
*Auditions for this choir will be combined with the Advanced SATB Honor Choir. All 10-12 grade sopranos and altos will complete the Advanced SATB audition. The top scores in the soprano and alto vocal parts will be divided between the SSAA Honor Choir and the SATB Honor Choir.
Please see the Advanced SATB Honor Choir webpage for audition instructions and materials.
Financial Assistance Opportunity
A scholarship initiative was introduced at the 2020 regional "Lift Every Voice" conference which made possible the participation of singers from communities and institutions that have been historically under-represented in regional honor choirs. Students who attend a Title I School, receive free/reduced-priced lunch or receive other need-based scholarships are encouraged to apply for this program after audition results are released. The scholarship application will be included in the accepted singers information. A panel of adjudicators will identify two singers from each state to receive honor choir scholarships to help defray the cost of registration, travel, and lodging expenses.