Student Conducting Masterclass
2024 ACDA Southern Region Student Conducting Masterclass
Wednesday, February 21, 2024; 1:00 – 4:00 p.m.; Galt House West (Daisy Sunflower)
ACDA Southern is excited to announce the audition call for the student conducting masterclass at the 2024 regional conference in Louisville, KY. This masterclass is offered to acknowledge and provide development opportunities to outstanding undergraduate and graduate conductors and to promote student engagement at the conference.
Three undergraduate students and three graduate students will have the opportunity to participate as conductors in a masterclass led by Dr. John Dickson. This masterclass will feature the University of Kentucky Chorale (Dr. Jefferson Johnson, conductor) as the lab ensemble.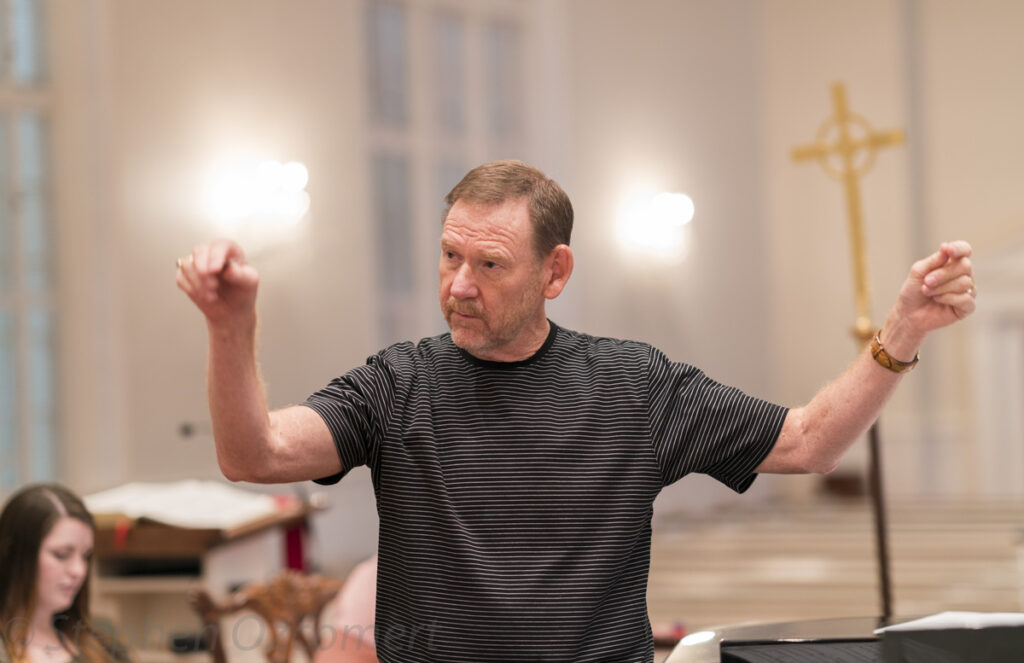 John Dickson is Professor Emeritus and former Director of Choral Studies at Louisiana State University. Recently retired after forty-four years of collegiate teaching, he continues his conducting through workshops and festivals, and his teaching through guest lectureships at various universities. He is the Musical and Artistic Director of the Louisville Master Chorale, and the founding artistic director and now Emeritus Conductor of Coro Vocati, one of Atlanta's most accomplished professional chamber choirs.
As a conducting pedagogue, he has presented masterclasses before the Association of British Choral Directors, the American Choral Directors Association, the Royal Northern Music Conservatory (Manchester), and the Russian State Music Conservatories of St. Petersburg and Moscow.  He has conducted festivals and workshops in England, Wales, Scotland, Finland, France, Italy, Hungary, Austria, the Czech Republic, Mexico, Canada, and throughout the U. S. For three decades his choirs have been featured at conventions of the ACDA, ABCD, Texas Music Educators Association, and the National Collegiate Choral Organization.
A Visiting Fellow of Wolfson College, Cambridge University, Dr. Dickson sang with Sir David Willcocks and The Bach Choir; a second post-doctoral fellowship allowed him to serve as David Hill's assistant conductor.  He is the Founding Director of the Oxbridge C. S. Lewis Choral Institute.
Please read the 2024 ACDA Southern Conducting Masterclass Guidelines
After reading the guidelines and preparing your audition material, please complete the Conducting Masterclass Application at our Submittable site.
The deadline for applications is Wednesday, November 15, 2023, 11:59 p.m. (Central).
Notification of invited conductors will occur on or before Friday, December 15, 2023.
All invited conductors will receive complimentary conference registration.
For questions, please contact Dr. Jabarie Glass, University of South Carolina, at [email protected].