Student Conducting Masterclass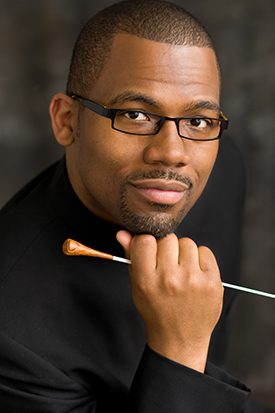 The Southern Region of ACDA would like to invite undergraduate and graduate conductors to apply for a Conducting Masterclass featuring Dr. Eugene Rogers, Director of Choral Activities and Associate Professor of Conducting at the University of Michigan and Artistic Director of the two-time GRAMMY Award-Winning Ensemble, The Washington Chorus (Washington, D.C.). Dr. Rogers is a two-time Michigan Emmy Award winner, a 2017 Sphinx Medal of Excellence recipient, and a 2015 GRAMMY Award nominee. He is considered a leading conductor and pedagogue through the United States and abroad. He is also the founding director of EXIGENCE which will perform at the Southern Region conference.
The application deadline is November 15 and applicants will be notified on December 15. The masterclass will take place on Wednesday, February 23, 2022, of the conference. While only six of the applicants will be selected for the masterclass, all are invited to attend the session. 
Student applicants must submit a video link to Submittable to be considered. No other submission format will be accepted. The video should be (front-facing) of a 4-10 minute work (video cannot exceed ten minutes). The work can be SATB, SSA, or TTB or any other combination of voices. This should not be a rehearsal format, rather conducting the full piece. NOTE: The video must not identify the student, institution, or major professor in any way (background or apparel).
For any questions regarding the masterclass or application process, please contact Phillip Stockton, Student Activities R&R Chair, Southern Region (pstockton@colled.msstate.edu).