LOUISVILLE 2024
Wednesday, February 21 – Saturday, February 24, 2024
Kentucky Center for the Performing Arts & Galt House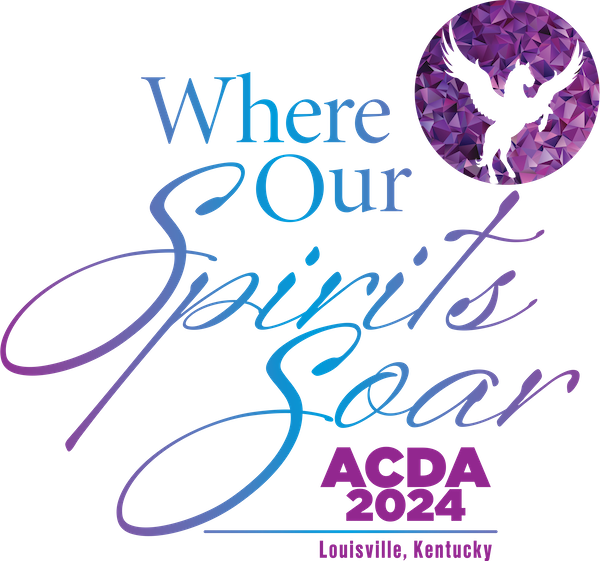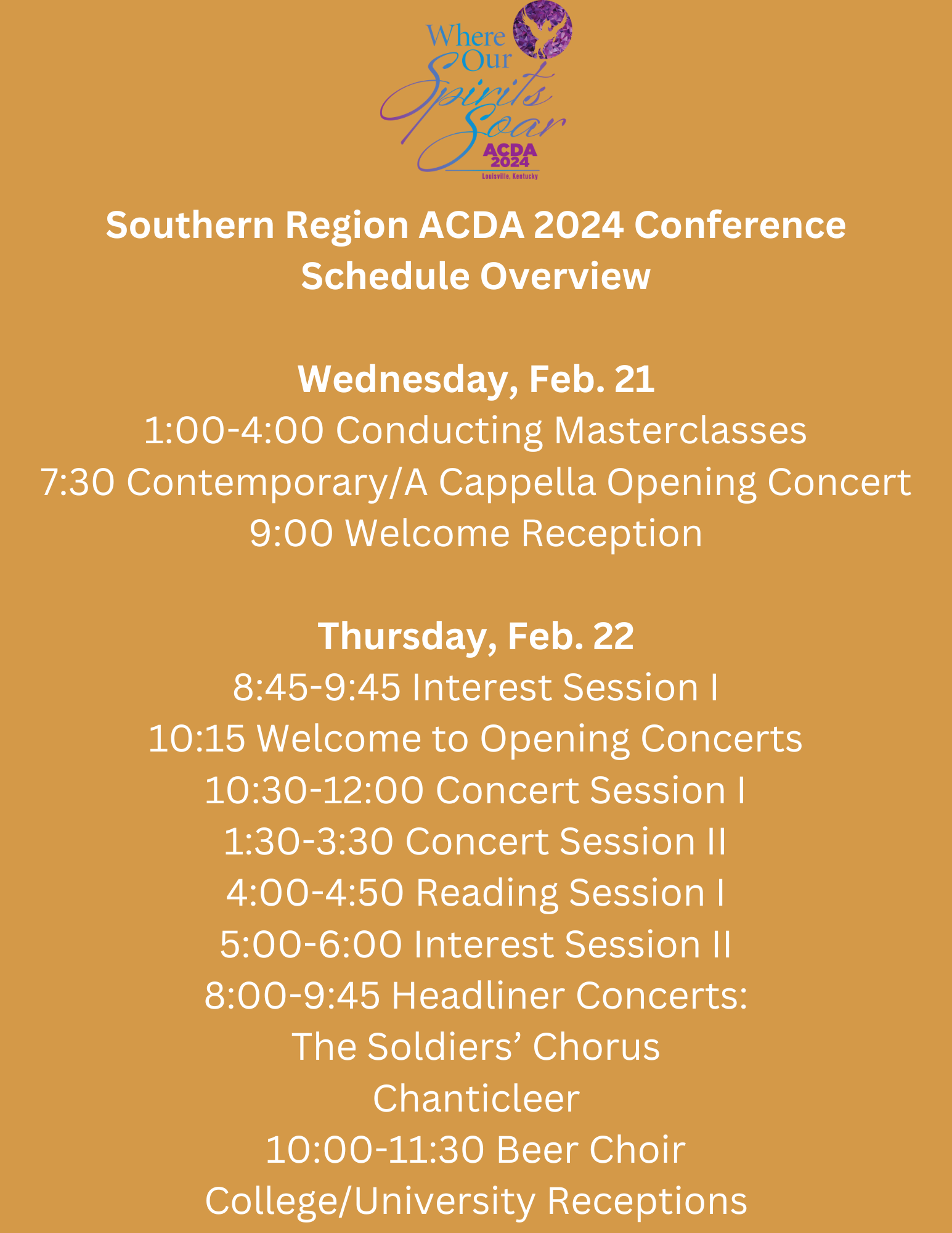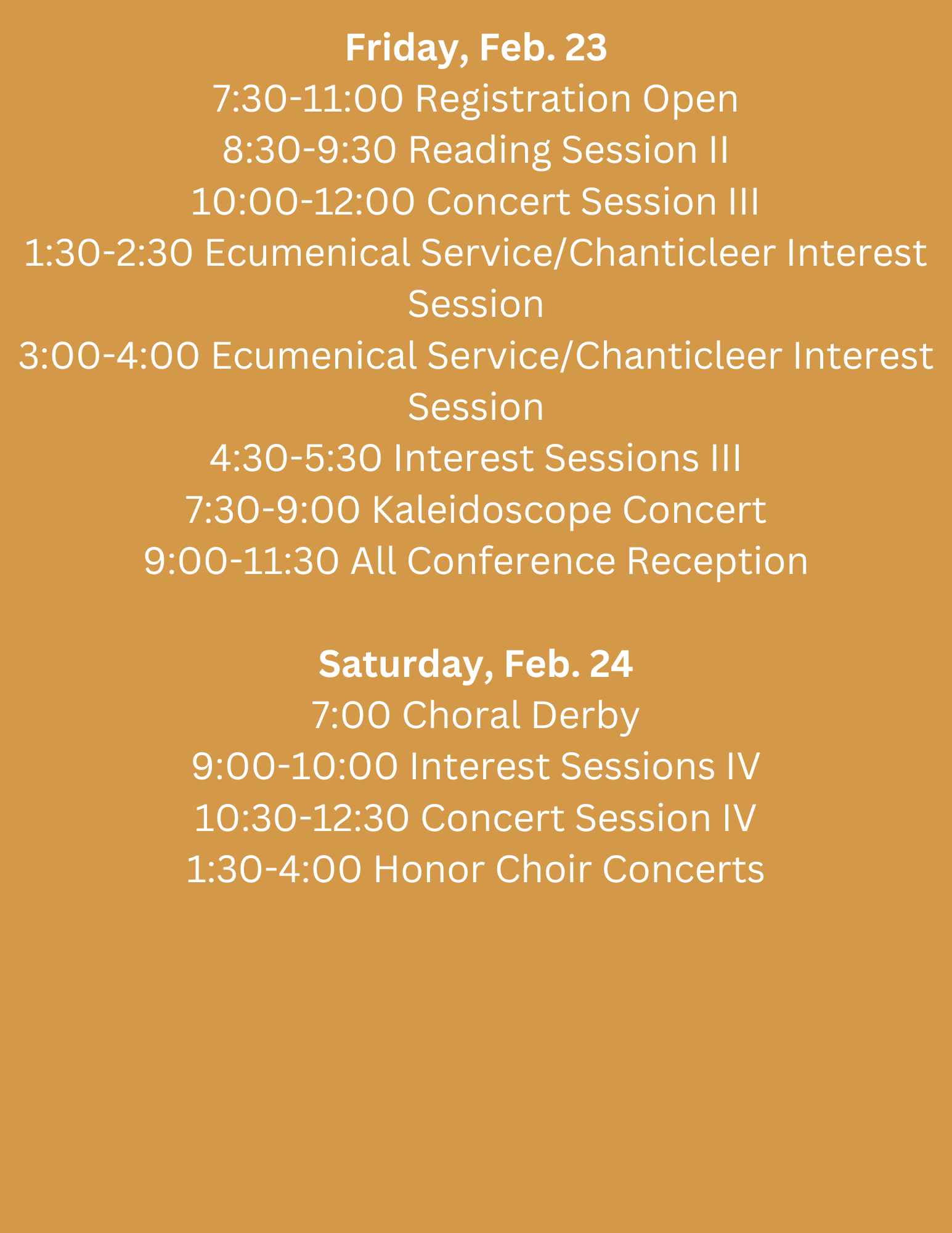 Featured Headliner Performances
The Soldiers' Chorus, founded in 1957, is the vocal complement of the United States Army Field Band of Washington, DC.  The 29-member mixed choral ensemble travels throughout the nation and abroad, performing as a separate component and in joint concerts with the Concert Band of the "Musical Ambassadors of the Army."  The chorus has performed in all fifty states, Canada, Mexico, India, the Far East, and throughout Europe, entertaining audiences of all ages.  The musical backgrounds of Soldiers' Chorus personnel range from opera and musical theatre to music education and international touring productions.  In addition to presenting selections from the vast choral repertoire, Soldiers' Chorus performances often include the music of Broadway, opera, barbershop quartet, and Americana.  Critics have acclaimed recent appearances with the Boston Pops, the Cincinnati Pops, and the Atlanta, Dallas, Detroit, Nashville, and National symphony orchestras.  Other notable performances include four world fairs, the Royal Edinburgh Military Tattoo, American Choral Directors Association conferences, Kennedy Center Honors Programs, the 750th anniversary of Berlin, the rededication of the Statue of Liberty, and the 100th anniversary of Grand Canyon National Park.  Most recently, the Soldiers' Chorus co-commissioned The Falling and The Rising: A New American Opera, appeared on the CBS broadcast Songs of Service, and was featured on the Grammy-award winning album Soundtrack of the American Soldier.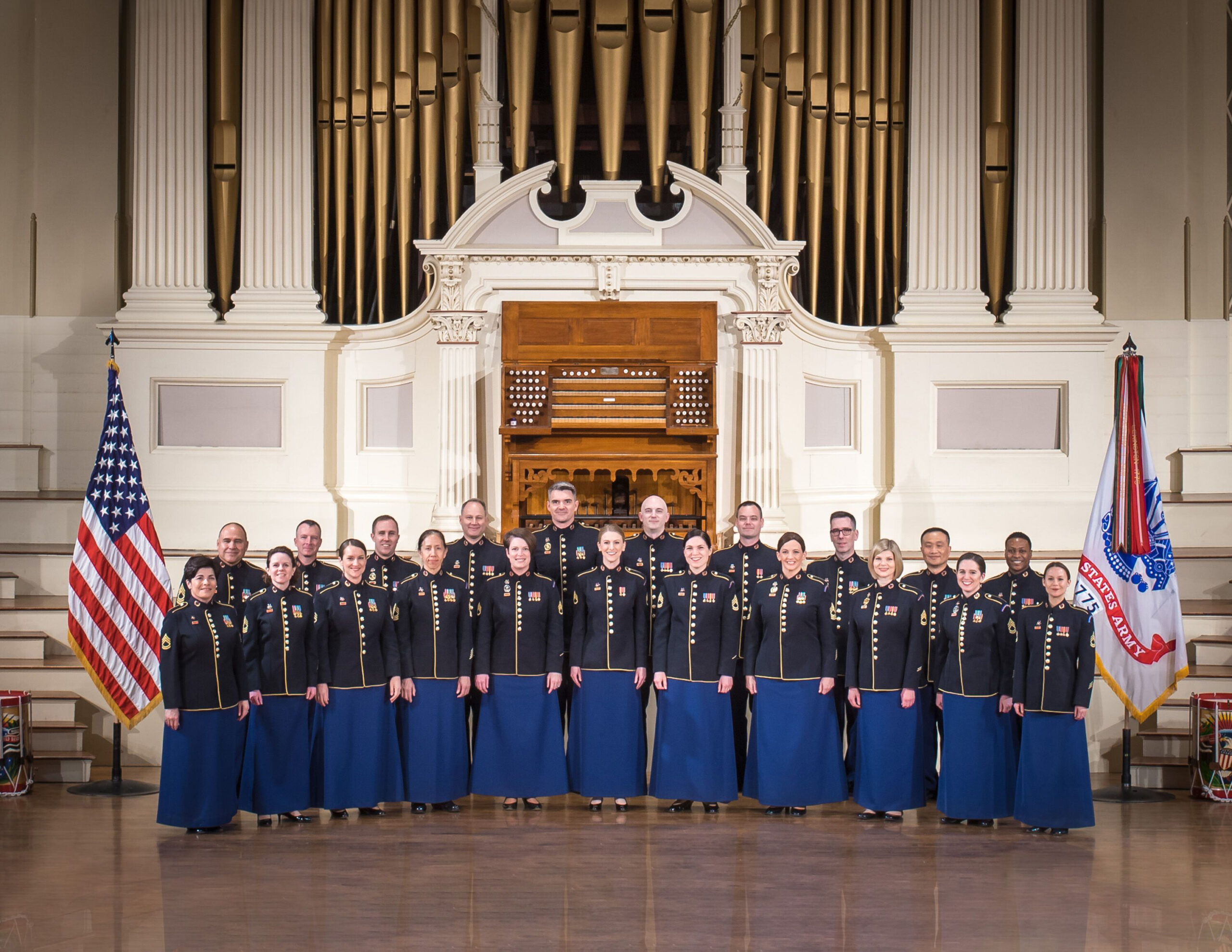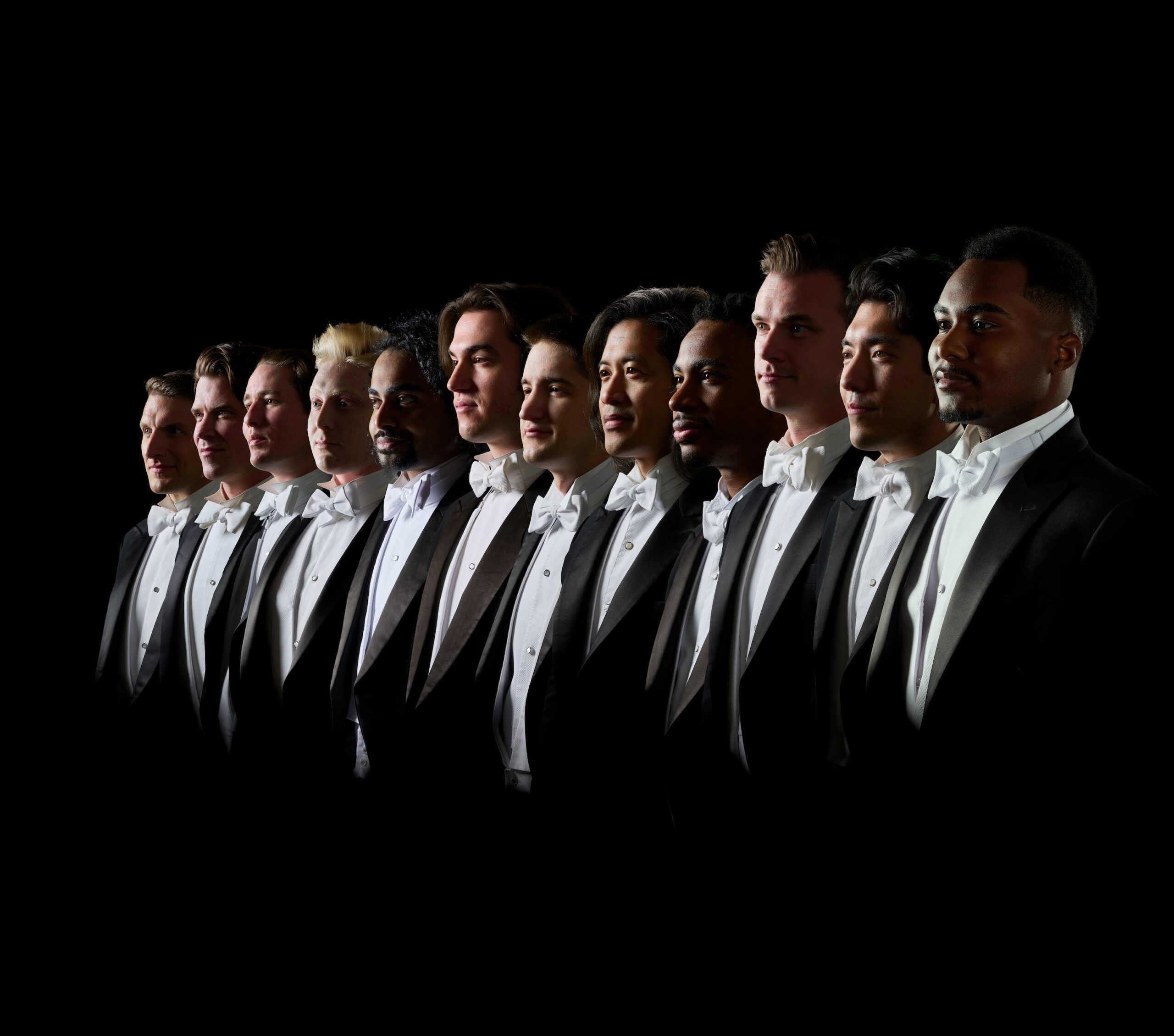 The GRAMMY® Award-winning vocal ensemble Chanticleer has been hailed as "the world's reigning male chorus" by The New Yorker, and is known around the world as "an orchestra of voices" for its wide-ranging repertoire and dazzling virtuosity.  Founded in San Francisco in 1978 by singer and musicologist Louis Botto, Chanticleer quickly took its place as one of the most prolific recording and touring ensembles in the world, selling over one million recordings and performing thousands of live concerts to audiences around the world.
Chanticleer's repertoire is rooted in the renaissance, and has continued to expand to include a wide range of classical, gospel, jazz, popular music, and a deep commitment to the commissioning of new compositions and arrangements. The ensemble has committed much of its vast recording catalogue to these commissions, garnering GRAMMY® Awards for its recording of Sir John Tavener's "Lamentations & Praises", and the ambitious collection of commissioned works entitled "Colors of Love".  Chanticleer is the recipient of the Dale Warland/Chorus America Commissioning Award and the ASCAP/Chorus America Award for Adventurous Programming, and its Music Director Emeritus Joseph H. Jennings received the Brazeal Wayne Dennard Award for his contribution to the African-American choral tradition during his tenure with Chanticleer.
Named for the "clear-singing" rooster in Geoffrey Chaucer's Canterbury Tales, Chanticleer continues to maintain ambitious programming in its hometown of San Francisco, including a large education and outreach program that recently reached over 8,000 people, and an annual concert series that includes its legendary holiday tradition "A Chanticleer Christmas".